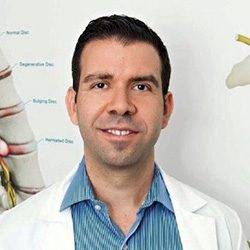 Chiropractor
Bruno Da Rocha D.C.
Dr. Da Rocha is a Certified Sports and Family Chiropractor treating people of all ages; his #1 passion is to help people take charge of their health by understanding their problems and making the necessary changes to achieve optimal health.
Dr. Da Rocha completed his undergraduate education at Florida State University and earned his Doctor of Chiropractic degree at Life University's College of Chiropractic in Marietta, Georgia. Dr. Da Rocha is pursuing a Master's Degree in Human and Clinical Nutrition from the University of Bridgeport.
---
Injuries
Dr. Bruno Da Rocha has helped thousands of patients recover from back pain, neck pain, rotator cuff shoulder tendinitis, sports injuries, headaches, tennis elbow, hip and knee strain, plantar fasciitis, TMJ, and other musculoskeletal injuries. He utilizes specialized myofascial release techniques along with gentle manipulation, and other therapies, including ultrasound, EMS, laser, and therapeutic exercises to treat joint and muscle pain.
See Dr. Da Rocha's CV on the U.S. Chiropractic Directory.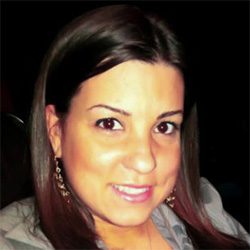 Licensed Massage Therapist
Graziela
Graziela is a Licensed Massage Therapist. She values holding space, educating the client about their body, and careful listening to achieve the goals of each individual. She understands that every person has unique challenges and preferences, and prides herself in being able to hone into the needs of each individual.
She fuses clinically based, deep tissue, myofascial techniques and trigger point to both calm and relax. Adding stretching, movement, and kneading to provide a restorative, therapeutic treatment that aids in the body's natural healing process and re-connect the person as a whole.
Graziela has experience with sports massage and has worked with professional elite and Olympic athletes. Also, she has experience treating individuals injured in auto accidents.
OFFICE HOURS
---
Monday
10:00am - 7:00pm
---
Tuesday
10:00am - 7:00pm
---
Wednesday
10:00am - 7:00pm
---
Thursday
10:00am - 7:00pm
---
Friday
10:00am - 7:00pm
---
Saturday
9:00am - 1:00pm
Pro-Health Chiropractic &
Integrative Center
2100 East Hallandale Beach
Boulevard #402
Hallandale Beach, FL 33009
(305) 497-2821